Lansat recent, in cadrul Saptamanei Modei de la Londra, noul design de geanta Burberry, The Bridle, isi ia inspiratia din clasicul design ecvestru britanic, si din mostenirea outdoor Burberry. The Bridle este realizata intr-un atelier de marochinarie cu traditie, la periferia orasului Florenta, o zona renumita pentru produsele din piele de o calitate superioara.
Geanta The Bridle a fost conceputa respectandu-se principiile de creatie Burberry: ecvestru, lucrat manual si versatil:
Ecvestru: Influentele ecvestre pot fi remarcate in forma rotunda a cataramelor, in curbura liniilor gentii, dar si in detaliile stilizate, intalnite la sistemul de inchidere. Materialul utilizat este aceeasi piele folosita si in confectionarea selelor britanice.
Lucrat manual: Toate gentile Bridle sunt realizate intr-un atelier de familie din Florenta, cu traditie in arta mestesugului in piele. Noua geanta poarta semnatura artizanului Piero Calosi.
Versatil: Aceasta dispune de doua curele din piele: o curea subtire, care poate fi purtata ziua, in stilul cross-body, pentru o tinuta relaxata, si o curea pentru umar, perfecta pentru a pune in valoare o tinuta rafinata de seara.
Pielea este elementul central al colectiei prezentate in septembrie. Ea poate fi regasita pe revere si pe bretelele gentii The Bridle. Este o piele de vitel, nuantata cu ajutorul unor substante vegetale, in Italia. Anilina folosita in acest proces confera un efect unic, actionand ca un hidratant ce, in loc sa acopere, releva cele mai subtile detalii ale texturii pielii.
Fiind un material delicat, aceasta piele poate fi usor zgariata, dobandind un efect organic ce ii imbogateste aspectul natural. Astfel, pielea isi va modifica infatisarea in functie de felul in care interactioneaza cu persoana care o poarta, preluand in timp personalitatea acesteia. Pentru iubitorii de piele, acesta este cel mai indragit detaliu.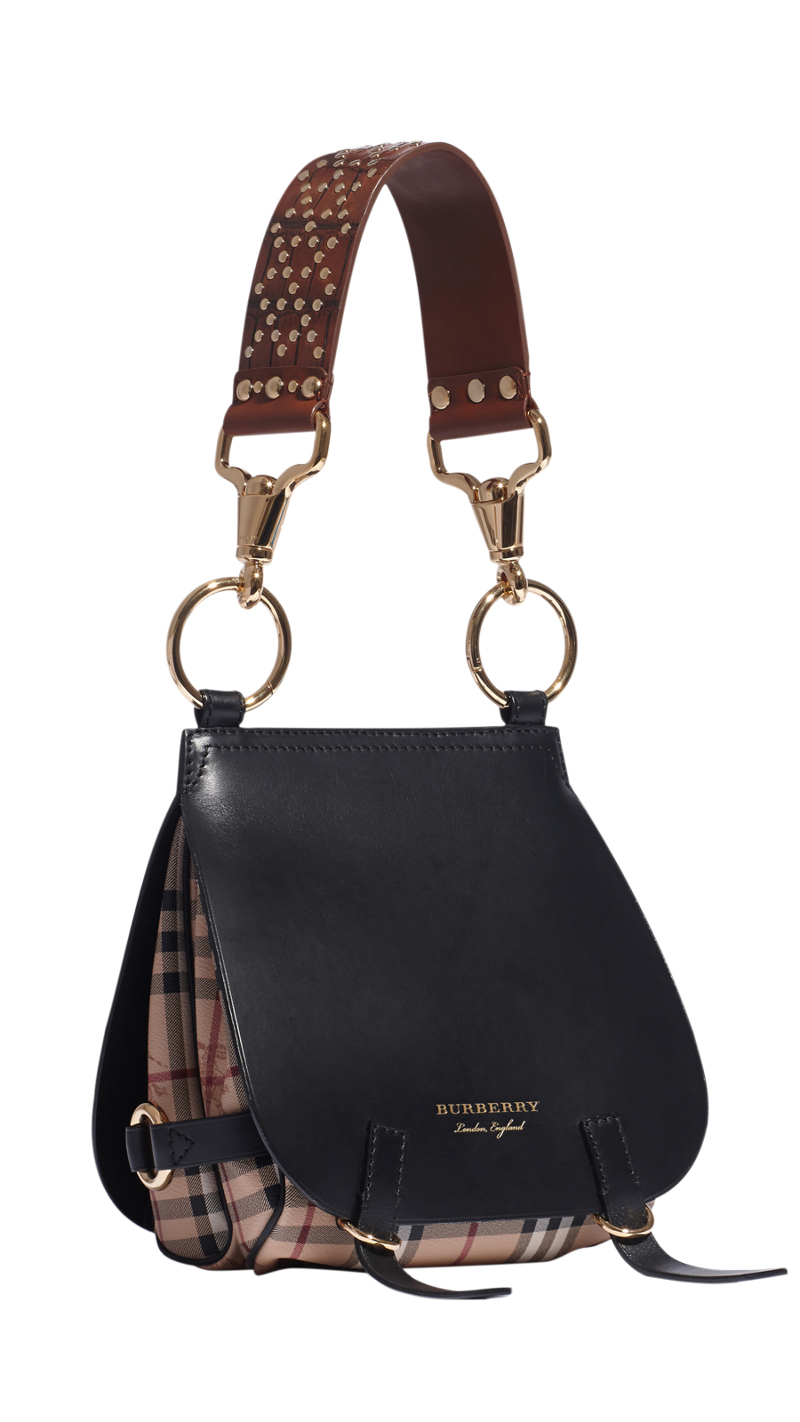 In Romania, geanta The Bridle este disponibila in doua dimensiuni – medium si baby, in flagship store-ul Burberry din strada Luterana, nr. 4.